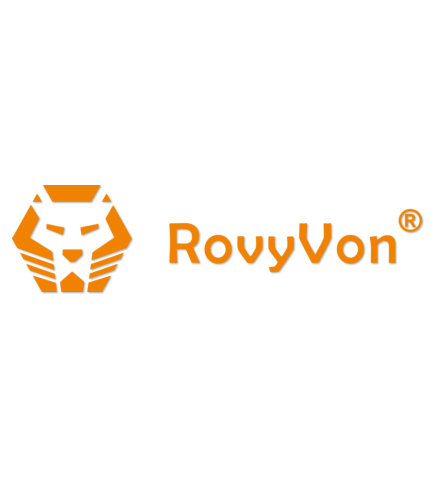 RovyVon® is a manufacturer of several lines of interesting flashlights and small accessories for everyday use.
RovyVon® was not created by accident. The brand has gathered people who have been passionate about everyday EDC equipment and outdoor for years.
The ideas, designs and realizations came from the desire to create interesting, convenient and at the same time durable accessories that the creators themselves will first test and approve. The passions were combined with the design experience gained during many years of work of individual team members in consumer companies of a global standard, producing, in particular laptops (Lenovo), headphones (Puma), outdoor equipment, flashlights, etc. The result of this combination are very interesting, high-quality products that are now available for everyone.
Both the basic RovyVon® assortment (LED flashlights), or the additional inventory in the form of small everyday accessories – we can definitely describe as: innovation and originality without compromise.
RovyVon® are handy LED flashlights for every application. They are flashlights with basic lighting functions, but also specialist ones (flashlights with UV lighting function and with light functions in different colors). These are flashlights with larger dimensions, the weight, strength and power of which we can "feel" in our hands, but also small, discreet gadgets that are always ready to be used (flashlights – key rings distributing full-size light). Finally, it is a choice: colors, material, size and additional functions that will give you the opportunity to fit your personalized needs.
RovyVon® are also useful and ingenious EDC gadgets, helping you to better organize your daily activities. We are convinced that organizers for small accessories (RX10 organizers), mini knives attached to keys, titanium carabiners, etc. will complete the everyday equipment of many of you at home, at work and on the road.
Angel Eyes E200 is the RovyVon®
line of flashlights, with its idea deviating from the classic cylindrical designs.
The intention of the creators was to bring a note of freshness to the world of flashlights dominated by oval shapes. The departure from the cylindrical housing, in addition to the interesting appearance, allowed to place a battery with a larger capacity, which, combined with efficient LEDs, translated into very good usable effects, including long operation time.
Angel Eyes E200 is a multi-purpose flashlight for universal use, useful at home, at work and away. On the one hand, it is large enough to fit in your hand well and will hold a capacious battery with strong LEDs, and on the other hand, small enough that you can easily put it in a pocket, sachet, organizer, etc., so that it is available at hand during everyday operation (as EDC flashlight - Every Day Carry).
The presented model
Angel Eyes E200s
made of durable aluminum
has efficient main and side lighting based on
CREE XP-G3 LEDs
.
The maximum light output of the E200s is 1650 lumens, and the battery charged via the USB-C connector provides a working time of 1440 mAh (up to 140 hours of light). The user has 11 different operating modes at his disposal, which will serve as support during the performance of various tasks.