Suprlativ Knives About Suprlativ Knives
The Suprlativ brand is the result of a meeting of three American knifemakers who, working under their own names on a daily basis, this time gathered strength and decided to implement joint projects, drawing on their creativity, but different from their basic activity. Suprlativ brand is:
Jared Oeser, Enrique Peña oraz Javi Garcia
As part of Suprlativ, they deal with design, while the execution is entrusted to specialists in the industries with which the brand cooperates. Suprlativ offers folding knives, fixed blade knives, tactical pens, tools and other small accessories.
Jared Oeser and Suprlativ Knives
Jared Oeser has been making knives since 2011 under Oeser Knives project. Of course, Jared's adventure with knives began much earlier. His childhood passion for collecting and using knives turned into professional blade making. His custom designs are characterized by a perfect level of workmanship and individualism of each of them. As he says himself: "I have been an artist for as long as I can remember. My media of preference has been pencil ever since I was a little tyke. I have studied art and design my entire life and I try to apply the principles I have learned in my knives. I want them to look good, feel good and perform as well as any other knife out there."
Jared Oeser specializes mainly in folders, although he also makes fixed blade knives. In his work, he combines modern materials with traditional designs.
Enrique Peña and Suprlativ Knives
Enrique Peña (Pena Knives), has been dealing with knifemaking since 2005. He lives in Laredo, Texas, in the United States, where his fascination with the knife world, which had been developing since his youth, turned into a professional activity. So his workshop is located in Laredo of course. Enrique Pena has always had an interest in traditional slipjoint folding knives. Its origins are related to this type of blade and the use of more traditional materials in the production. It gradually evolved, expanding the range of steel and materials for knives with the most modern ones and modifying their designs. The result is the highly recognizable folding knives, quickly opened thanks to the use of the front flipper, which fits perfectly with the light and airy products of Pena Knives.
Javi Garcia and Suprlativ Knives
Javi Garcia, previously known for working with Enrique Peña as part of the Pena X-Series project and implementing his own, has also been involved in the Suprlativ brand. Javi Garcia, who supervises the proper implementation of Suprlativ projects, is responsible for the organizational side of the project.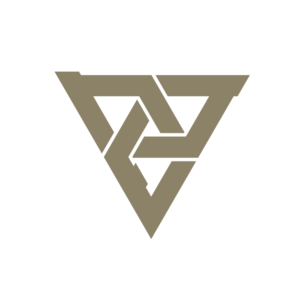 Suprlativ Knives products you will find HERE!
Suprlativ Knives Canibl Front Flipper Knife PVD All Black
is designed for everyday use (EDC).
Canibl
is a folder design with excellent penetrating properties.
Canibl
with a slender blade and a
hollow grind
will find many uses in everyday life and will prove useful temporarily for filleting fish or portioning meat.
Canibl
is an EDC folder made of distinctive materials (premium steel M390, titanium, micarta) and a user-friendly design. Opening with the
front flipper
(upper fin), in which you can see the hand of
Enriqe Pena (Pena Knives)
, is one of the best designs of this type. Free and fatigue-free movement of the index finger on the notch makes the blade easy and pleasant to open.
Canibl
is an extraordinary project, but fully functional.
Suprlativ Knives Canibl Front Flipper Knife PVD All Black
has a blade made of premium steel M390 with black PVD coating. Folder has titanium body and micarta handle covers. The opening of the blade is due to the
front flipper
, while the locking is provided by the frame lock. The knife is carried with a
titanium clip
.