Marcin does not accept compromises. For the production of its knives, he uses the highest quality materials such as Elmax steel, Vanadis 4 Extra, Vanadis 23, Sleipner. For the cladding of the handle, titanium, G10 composite, micarta etc. are used. Each of his designs is distinguished by individuality. Each design element must fit the concept of the whole and fit with one other. Each knife with a fixed blade, especially each blade, cut, shape of the blade, must match the design of the handle, the design of which matches the color of the holster and the patterns on it. It is similar with folding knives – individual elements are hand-made by Marcin, each screw, clip, etc. takes on individual features after passing through his hands.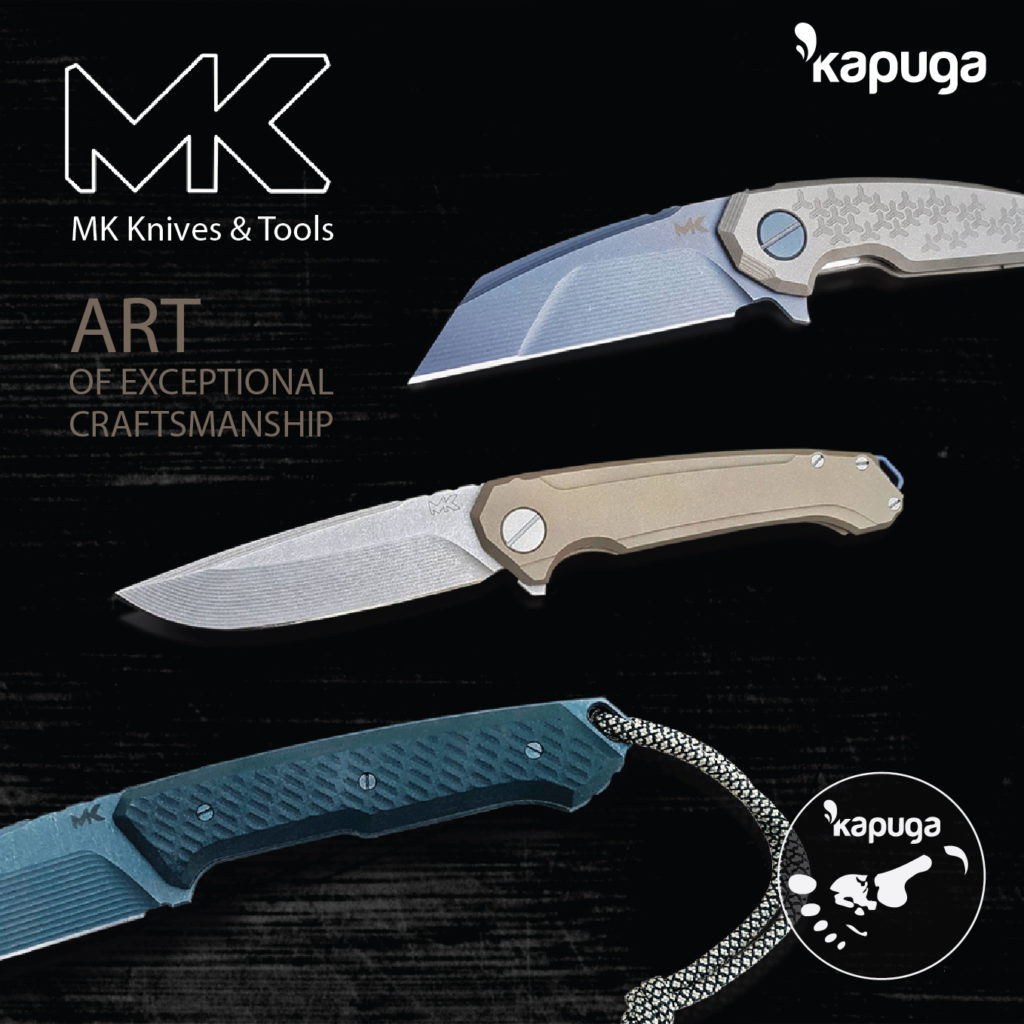 Kapuga.pl offers unique editions of MK Knives & Tools flagship knives prepared especially for our store. Sometimes you will also be able to meet Marcin's typical custom projects. Whichever choice you make – it will always be the right choice! In each of the MK Knives & Tools knives you will find inspiration (an emanation of his inspiration and inspiration for yourself!), Incredible passionate commitment and an expression of diligent modesty, the result of which is the final product full of expression and uniqueness!
We invite you to an amazing adventure with MK Knives & Tools!