Maserin is an Italian knife manufacturer known for its high-quality products and precision craftsmanship. The company enjoys worldwide recognition for its experience in producing knives with innovative designs and functionality. Maserin offers a wide selection of diverse knives that meet the expectations of both professionals and knife enthusiasts. If you're looking for a knife that combines Italian craftsmanship with a modern design approach, Maserin is a brand worth considering.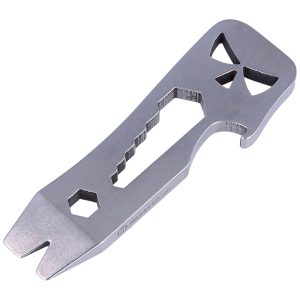 Narzędzie wielofunkcyjne Maserin Pocket Tool Ghost, Stonewash (905/B)
to sprytny gadżet z użytecznymi funkcjami.