Demko Knives

Demko Knives is an American brand founded by Andrew Demko.
O Demko Knives
Andrew Demko has been creating innovative locking mechanisms for knives and the knives themselves for over 25 years. The Demko Knives offer includes knives for survival, outdoor activities, everyday use, etc., characterized by outstanding durability and ingenuity of solutions. Many of his projects can be found at the well-known American producer Cold Steel, with whom he cooperated in the past.
Since 2020, Andrew Demko and his brother John Demko focus on subsequent projects exclusively within Demko Knives. The last, most recent innovation designed and made by Andrew Demko is the Shark Lock™ mechanism, which has been implemented in the AD20 (custom made) series of folding knives and AD20.5 production folding knives.
Shark Lock™ in AD20.5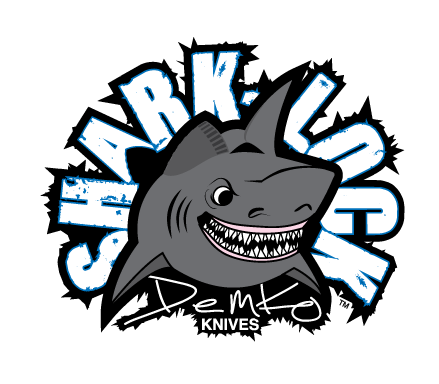 The Shark Lock™ mechanism designed and engineered by Andrew Demko mechanizm Shark Lock™ is designed to easily open and close the knife with one hand. In combination with ball bearings, grivory grips mounted on steel liners, we get a free-working knife that will handle most tasks!
The Shark Lock™ mechanism is situated on the spine of the knife and operated with a ramp-like 'fin.' Opening the blade makes the spring-driven lock arm move up and then into a notch in the tang, situating it beneath a lock pin. This range of movement is noteworthy. It's unique in that the locking mechanism moves forward and back while also moving up and down. This allows for a greater sized blade tang, making better mechanical advantage in a specific area. And because the drive spring that moves the locking element up into the locked position is contained within the locking arm itself, it won't be subject to dirt and grime. The Shark is very comparable to most Tri-Ad locks for its size and weight. The AD-20.5 has been tested to 875 inch pounds of torque (10 kg/m), this is a very impressive number for a 3.5 oz. (100 g) knife.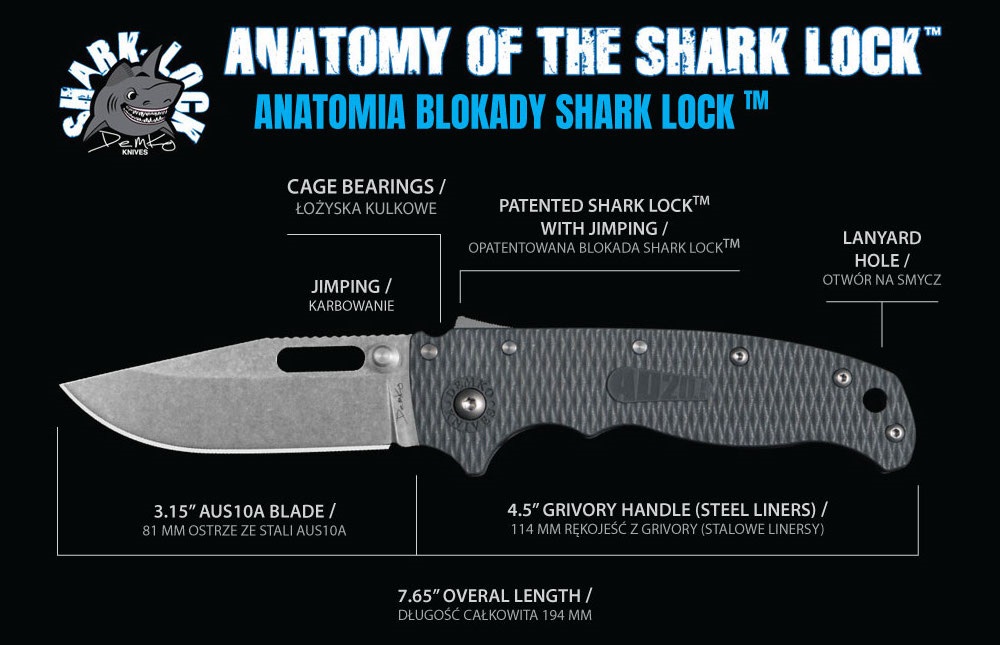 We invite you to Demko Knives section in Kapuga.pl shop!