Finch Knife Co

About Finch Knife Co
Finch is a brand from Stilwell, Kansas, US. Finch, or actually Finch Knife Co, is the result of work, or in fact the result of combining the energy of two friends grown out of passion. Spencer Marquardt and Steve Laughlin decided to refresh the passions formed in childhood and turn them into a tangible project available today. This is how the Finch brand was born.
Vintage style in modern execution
As the creators themselves say: "We've turned (…)  vintage memories into handsome and handy knives you can carry every day". In fact, when we examine individual models of Finch folders, we feel the strength of tradition, but also a breath of fresh air. The shapes and designs, liked and appreciated in the past, have undergone a designer update and, combined with modern solutions and materials, have resulted in a great end result. Today, Finch Knife Co offers two product lines to the users: the more modern SPORT line and the more traditional CLASSIC line.
Finch Knife Co and Classic Line
More classic in shape and tradition-related folders from the Classic line are inspired by places (eg Model 1929, Model 1934) and events originating in the USA (eg Cherry Bomb). Lifestyle is also an inspiration, such as in the case of the Drifter folder, referring to the travel lifestyle.
Finch Knife Co and Sport Line
The Finch line for active people, great folders for use in the field during various explorations. Fishing, hunting, or "extreme adventing", quoting the creators, is the natural purpose of the blades from the Sport line.
Finch Knife Co: materials and production
Finch Knife Co folders are made of modern materials. American steel 154 CM, Swedish Sandvik 14C28N, composite G10, micarta, titanium, stabilized wood, epoxy resin, snakewood and others can be found in the catalog of construction materials for Finch knives. The designs are entirely built in Stilwell, Kansas, USA, while the production is entrusted to partners from the Far East, specializing in the production of knives. The final evaluation and assembly of each product takes place in the United States.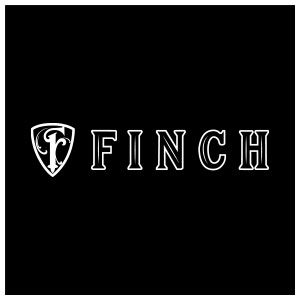 Finch Knife Co offer you will find HERE!