The long May weekend is just around the corner, and the hotels and guesthouses are still closed? You can spend the night in an apartment found on the Internet, or you can pack your backpack and go camping. And not just for Corpus Christi. Overnight camping in nature doesn't require any reservations, so if you enjoy spontaneous trips, this option will be perfect for you. Especially since, as of May 1, the National Forests program "Stay overnight in the forest" comes into force. So go camping!
Why is camping a good idea for a trip?
As we wrote in early April, the National Forest's "Overnight in the Woods" program is going permanent starting this year. What does this mean for you? As the name suggests, you will be able to legally camp overnight in the forest. This change in the aftermath of a pilot program operating since 2019, which checked whether there is indeed a need among citizens to use the accommodation "in the wild", but also whether these citizens can behave in the forest.
Since the results of the pilot program were more than satisfactory, the National Forests have designated dozens of large areas throughout the country where you can legally camp and enjoy time spent in contact with nature. Naturally, you should follow the designated rules, including the Leave No Trace rule (which we wrote about HERE). If you don't stick to them… you'll see, we'll find you and say a few words to your ear.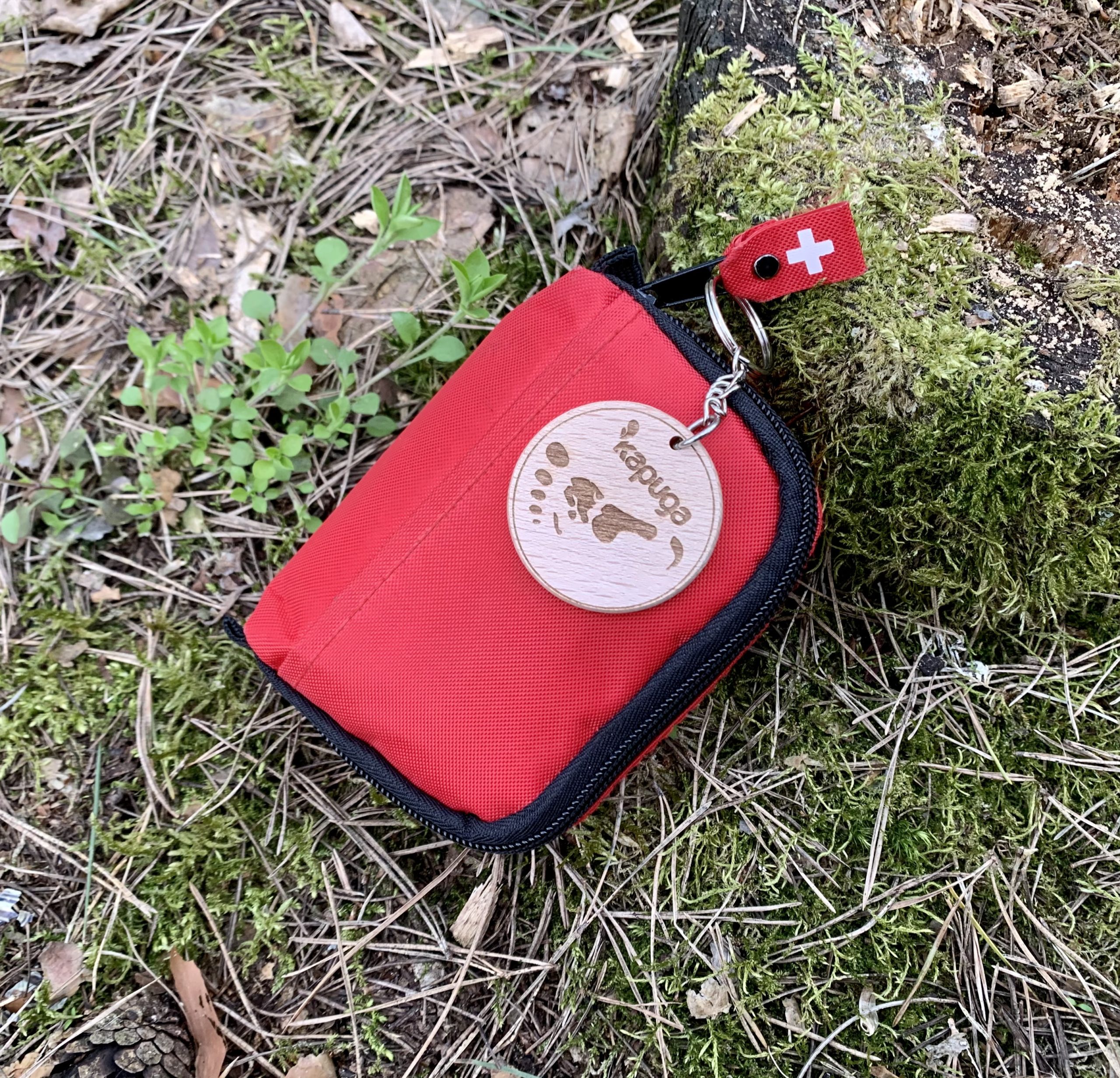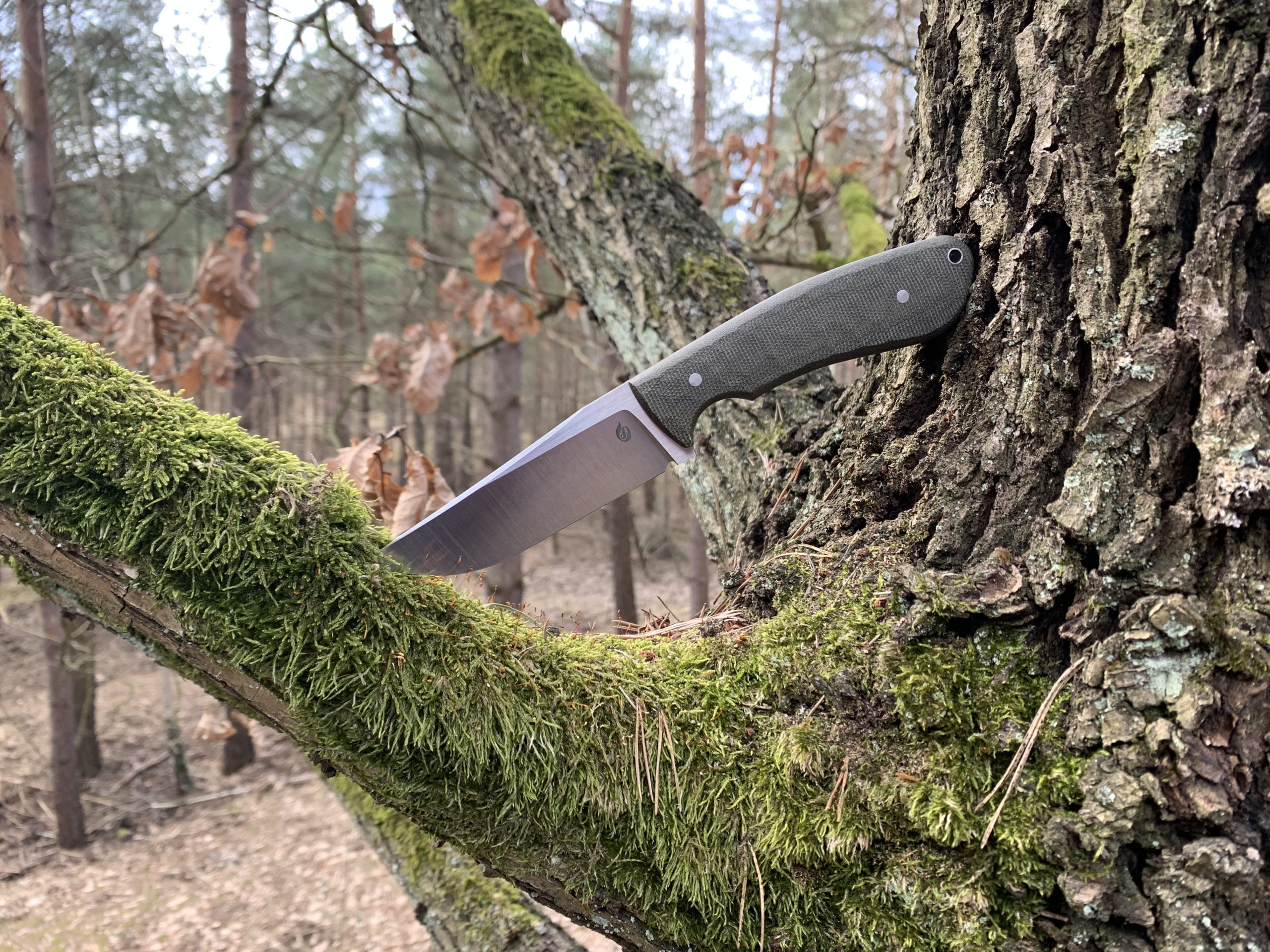 Why is camping a good idea for a long weekend (and not only)?
In addition to the "Stay overnight in the forest" program, the first of May marks the beginning of Poland's national barbecue games. The delicious smell of grilled sausages and less tasty, but sometimes very juicy voices of the participants spreads through the streets. So if you like to spend your free days enjoying peace and quiet, for the long weekend (and all other free, warm days) choose places far away from civilization.
We are laughing a little bit here because we also love barbecuing and we devote ourselves to this sport with great commitment. However, we appreciate the opportunity to spend time surrounded by nature, where no one will be shouting or playing loud music. Such situations can meet you not only in your own garden but even during a vacation in a guest rented apartment. Therefore, camping is a great idea for Corpus Christi and other free, warm weekends. And for some, also the cold ones.
Planning a camping trip step by step
You are probably wondering how to get prepared for a camping trip. This type of trip does not require long planning, which is why you can decide to go camping spontaneously. However, if you haven't been camping before, it's a good idea to prepare a few things before you set off. Otherwise, you risk a very unsuccessful trip, which is not what we want.
When to go camping
Planning a camping trip is closely linked to the weather. The vast majority of campers prefer good weather conditions, i.e. at least moderate temperatures, sunny days, and no rain. Believe me, there is nothing pleasant about drying wet clothes under the tent. Everything dampens – sleeping bags, mats, underwear, food, and you. That is why the period from May to September will be optimal. However, you can also have a good camping trip in April or October. It is best to carefully keep an eye on the weather so that you are not unexpectedly caught out by snow in your tent.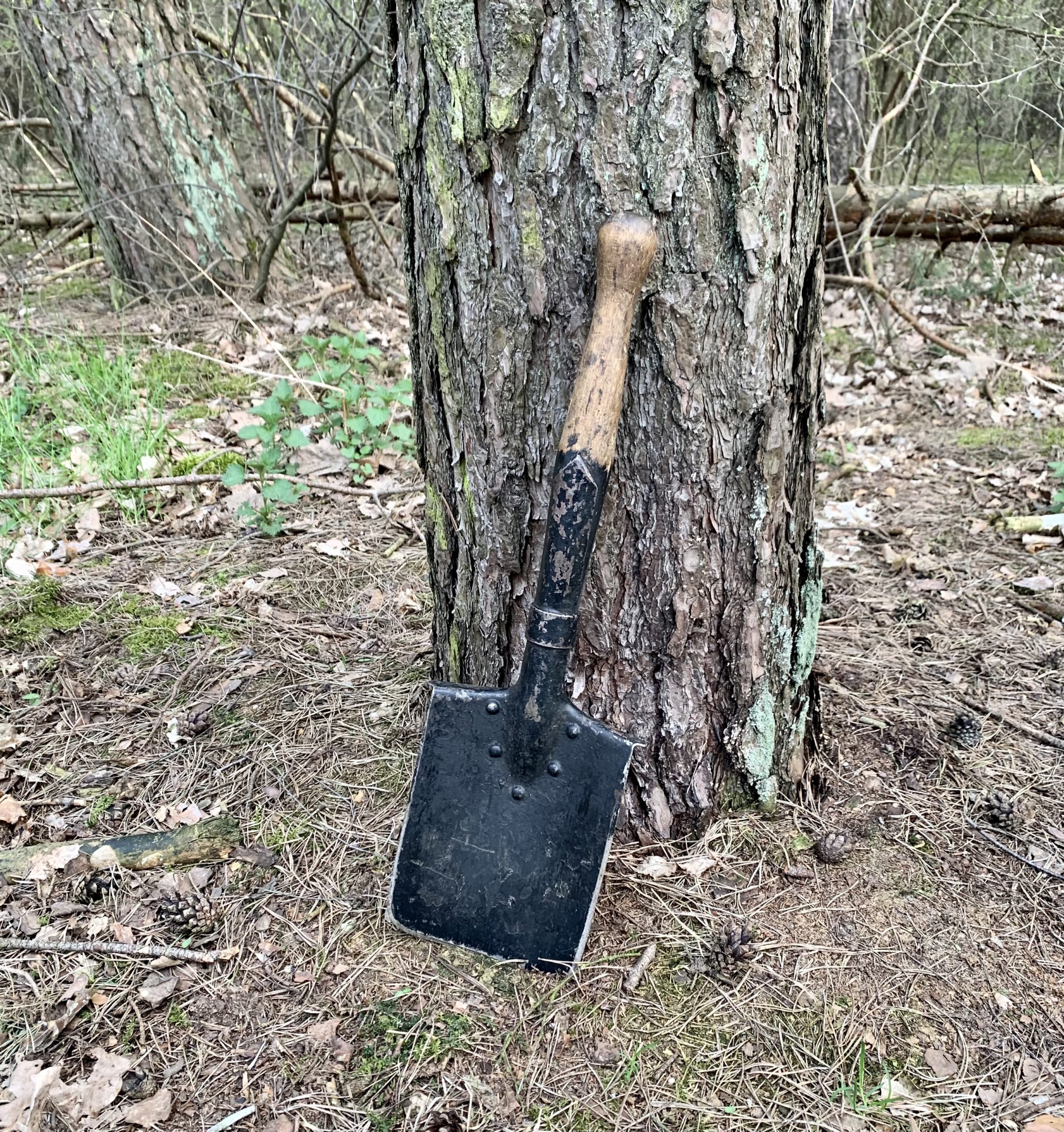 Where to go camping
As we mentioned earlier, the National Forests have declared dozens of areas in Poland open for camping. These areas are available above all for survival and bushcraft enthusiasts. However, this doesn't mean that ordinary campers can't also take advantage of the possibility to legally spend the night in the forest. Simply behave yourself and do not disturb others, and it will be a nice time spent.
If you're wondering where you can legally camp overnight in the woods, here, especially for you, is a list of the 46th "Overnight in the Woods" program areas in each forest district.
Antonin – Lasy Rychtalskie
Baligród – Lasy Bieszczadzkie
Brzeziny – Lasy Spalsko-Rogowskie
Celestynów – Lasy Warszawskie
Chojnów – Lasy Warszawskie
Cisna – Lasy Bieszczadzkie
Czarna Białostocka – Puszcza Knyszyńska
Dąbrowa – Bory Tucholskie
Dojlidy – Puszcza Knyszyńska
Drewnica – Lasy Warszawskie
Elbląg – Lasy Elbląsko-Żuławskie
Gdańsk – Lasy Oliwsko-Darżlubskie
Gryfino – Puszcze Szczecińskie
Jabłonna – Lasy Warszawskie
Janów Lubelski – Lasy Janowskie
Karnieszewice – Lasy Środkowopomorskie
Karwin – Puszcza Notecka
Kliniska – Puszcze Szczecińskie
Lubsko – Bory Lubuskie
Łagów – Puszcza Świętokrzyska
Międzychód – Puszcza Notecka
Milicz – Lasy Doliny Baryczy
Mrągowo – LKP Lasy Mazurskie
Oborniki – Puszcza Notecka
Olsztyn – Lasy Olsztyńskie
Osie – Bory Tucholskie
Pisz – Lasy Mazurskie
Polanów – Lasy Środkowopomorskie
Sieraków – Puszcza Notecka
Skwierzyna – Puszcza Notecka
Syców – Lasy Rychtalskie
Szklarska Poręba – Sudety Zachodnie
Świeradów – Sudety Zachodnie
Trzebciny – Bory Tucholskie
Tuchola – Bory Tucholskie
Warcino – Lasy Środkowopomorskie
Wejherowo – Lasy Oliwsko-Darżlubskie
Włocławek – Lasy Gostynińsko-Włocławskie
Woziwoda – Bory Tucholskie
Wronki – Puszcza Notecka
Żmigród – Lasy Doliny Baryczy
Niepołomice – Puszcza Niepołomicka
Piwniczna – Lasy Beskidu Sądeckiego
Nawojowa – Lasy Beskidu Sądeckiego
Bielsko – Lasy Beskidu Śląskiego
Wisła RDLP w Katowicach – Lasy Beskidu Śląskiego
You can find the specific boundaries of permitted lands on the Forest Data Bank map. If you have any doubts, you can always ask the Regional Directorate of State Forests responsible for your chosen location – contact details can be found on the State Forests government website.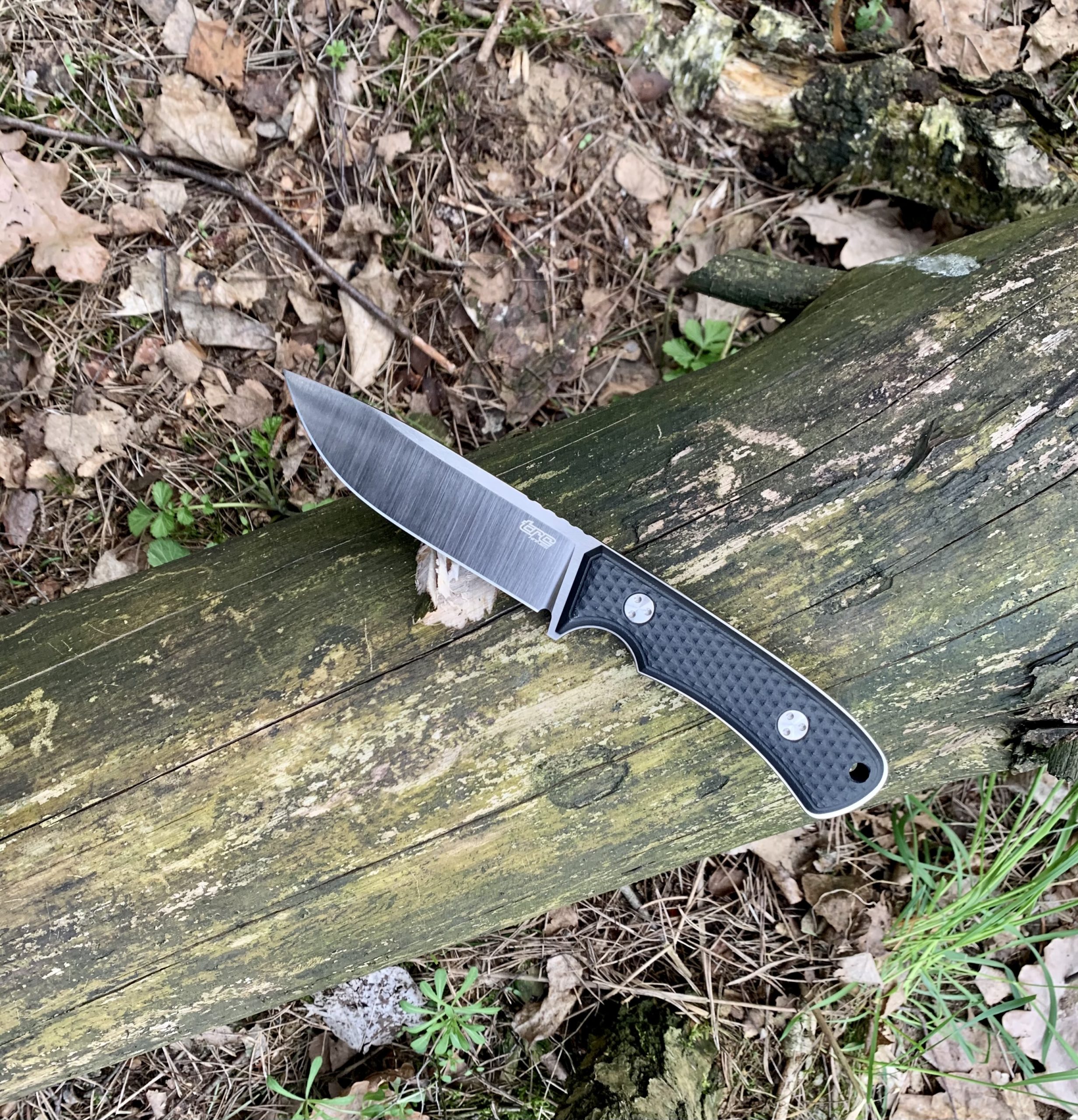 What to bring on a camping trip
Even the best getaway can turn into a nightmare if you don't have the right gear with you. Are you wondering how to pack yourself for a camping trip? We'll give you some hints and hopefully, you'll use them. Besides things as obvious as clothes, food and a tent, take as well:
1. A sleeping mat or inflatable mattress. The former folds up quickly, although after one night you feel like your spine is twisted. The second one though provides comfortable sleep but looks a bit silly in a cramped tent.
2. First aid kit with painkillers, bandages, sterile gauzes, hydrogen peroxide, plasters, mosquito repellent, sunburn remedy, something for indigestion and intestinal problems, and if you are allergic, also antihistamines.
3. A sharp knife. This is an essential tool for any camping trip, no matter if it's a camping trip with kids or a bushcraft expedition deep into the woods. A good knife will provide you with support in many daily activities, like helping you to prepare the area for camping, cooking a meal, and setting up camp. If you don't have a suitable blade, it's time to get one – for example, one from this large collection of outdoor knives.
4. Flashlight. While summer days are long, they're not as long as they are in Iceland. Therefore, be prepared for the dark night hours and take an appropriate flashlight with you. For a demanding survival expedition, take something that will last many hours without recharging, such as the RovyVon Angel Eyes E200s model with ample power and a large battery. It will also be suitable for weekend camping, but if you prefer something more compact, think about a small and handy flashlight block that you can clip to your backpack, trouser belt, or keys. You can find a good selection of them HERE.5. Cooking equipment. A mess-tin is a must, but you can also take with you tourist dishes (they fold easily, take little space), tourist gas stove, and cutlery (also tourist).6. Shovel. You know, some things will not bury themselves.7. Water filter or tablets for water disinfection.We know that a real man does not use cosmetics, but if from time to time you would like to feel at least a little bit of freshness, and you are camping far from water, take some wet wipes with you (very good are those for babies if only your pride can stand it 😀 ).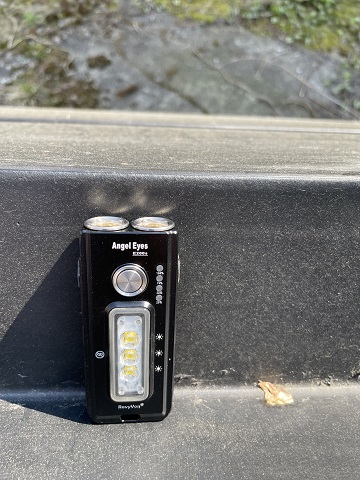 Everywhere is good, but the best is in the forest
Now that you know how to prepare for camping and where to go, there is nothing left to do but pack your backpack and hit the road. There are many warm weekends ahead, including Corpus Christi, and then the summer vacations. As we mentioned, camping doesn't have to be planned days in advance. You only need an hour to pack your backpack and hop on the train/bike/ car. So… long live spontaneity! And grilled sausage, everyone likes grilled sausage.