Gerber Gear About Gerber Gear
Gerber Gear brand, also known in a shortened version as Gerber, is an American brand present on the market since 1939. Founded in Portland, Oregon, it has been designing, manufacturing and delivering great quality tools to a wide range of users for many years.
Gerber offer
Gerber brand offer is very wide. Production takes place all over the globe, including native Oregon. Today, the offer includes: a wide range of multitools, folding knives, knives with a fixed blade (bushcraft, survival, outdoor, hunting, etc.), field axes, field equipment, fishing accessories and tools, accessories and tourist tools, etc.
Gerber Gear ambassadors
Gerber brand, present all over the globe, cooperates with well-known personalities who have become brand ambassadors. In fact, we can find local brand ambassadors in every country. Some of them are widely recognized and strongly associated with the Gerber brand not only in their home country. One of them is the British Bear Grylls, who signs some Gerber Gear products with his name.
In Poland, ambassadors are, among others Wojciech "Zachar" Zacharkow, reserve major, former trainer of the Special Forces Unit 'JW AGAT', or Piotr Czuryłło, promoter of the Polish preppers movement.
Gerber warranty
Gerber brand in Poland offers its customers a 25-year warranty applicable to damage caused in use related to manufacturing and material defects.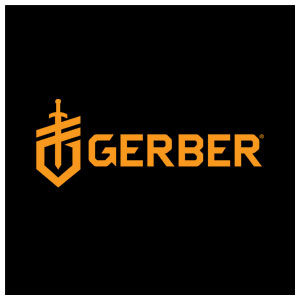 Gerber Gear offer you will find HERE!
Multitool Gerber Suspension-NXT 31-003683
is a multifunctional tool from the offer of an American manufacturer.
Suspension-NXT
is a tool essential which is an evolution of the
Gerber Suspension
model. Having the so-called the
butterfly design
fits the hand even better than its predecessor.
Suspension-NXT
is a steel multitool with practical
spring pliers
, a
safety lock
and a
total of 15 tools
.
Suspension-NXT
with its design and quality of workmanship, in its very affordable price level, can certainly compete with the offers of other well-known manufacturers. This multitool is a great tool for everyday use, for many different applications.
Multitool Gerber Suspension-NXT 31-003683
is made of stainless steel without any coatings (classic steel).