MS Knives
Lithuanian knifemaker Modestas Skirmantas making original knife designs. She makes her knives by hand from high-quality materials. The blades are made of Elmax steel, the handles are usually made of micarta or "ironwood". Covers are made of kydex or natural leather. In his offer we will find knives for outdoor, bushcraft, survival, hounting etc.
Modestas Skirmantas is a representative of the young generation of Lithuanian knifemakers (born in 1984 r.). He began his adventure with knifemaking at the age of 11, creating blades for his own needs, which he used to develop his hobby, which was wood carving. Gradually, the passion for working with wood turned into a passion for processing steel, from which the first, original knife models were made. Before MS Knives developed for good, Modestas Skirmantas was graduated from the field of furniture design, and undertook various work outside his home country, including building construction. Nevertheless, his passion – knifemaking, has always been close, especially since he is also a lover of being outdoors, during which he tests knives and outdoor equipment. After a while, designing and making knives for himself turned into making them for friends and acquaintances, and then as the MS Knives concept became clearer to a wider audience. Today Modestas Skirmantas – MS Knives is a knifemaker who handcrafts fixed blade knives for survival, bushcraft, everyday use (EDC – Every Day Carry) etc. In its projects it combines classic shapes with modern notes personalizing each of them.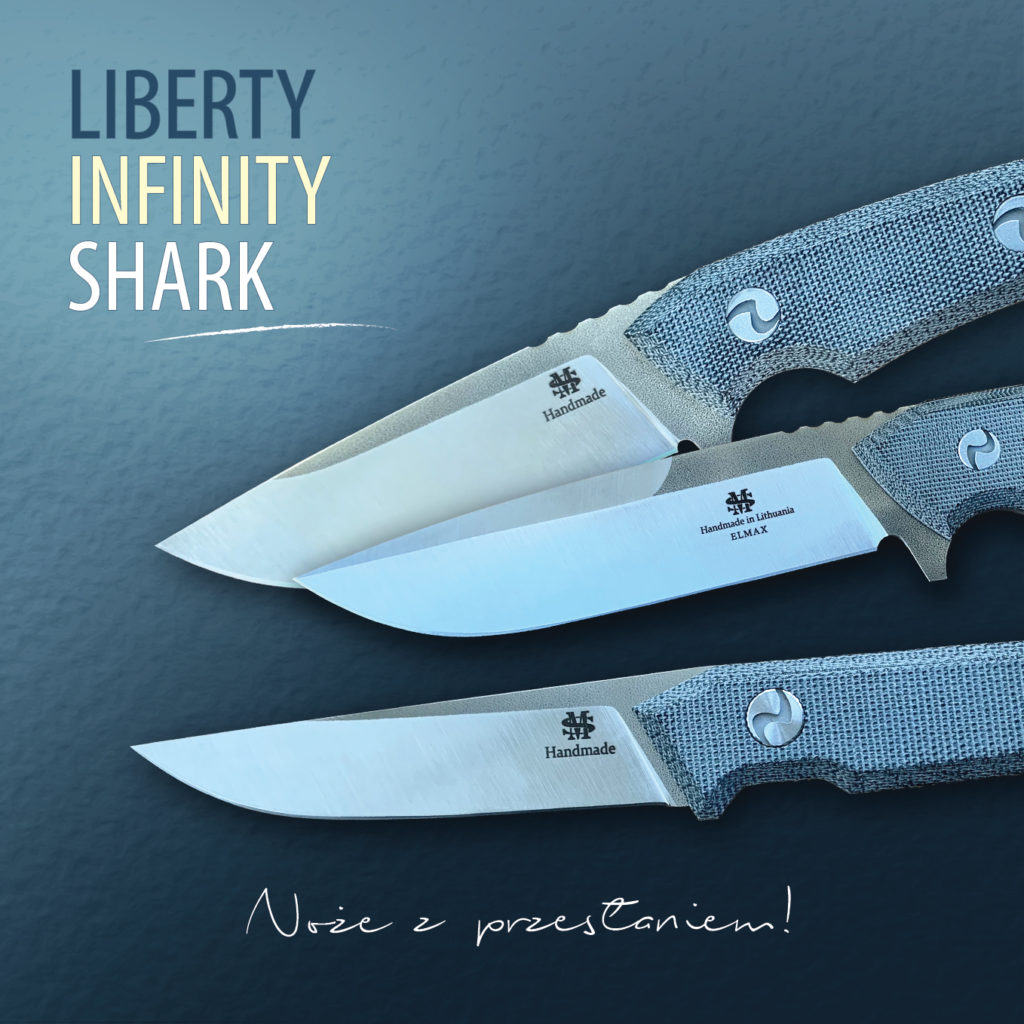 MS Knives Infinity Knife Black Canvas Micarta | Modestas Skirmantas
 is an original project initiated and executed by the Lithuanian knifemaker
Modestas Skirmantas
. The project was born out of the need to have a knife that is more universal in nature.
Infinity was planned for outdoor use, bushcraft and survival. Infinity (also means infinitude, immensity etc.) is a knife that can cope with a multitude of tasks. It will prove successful in a forest environment, during a trip to the mountains or during a stay in a camp. Preparing a meal, planing wood, stabbing, cutting, chopping and even baring are activities that she can easily handle.
MS Knives Infinity Knife Black Canvas Micarta | Modestas Skirmantas
is made of premium steel:
Elmax
, has a
black canvas micarta handle
and a nicely fitted
kydex holster
for carrying.