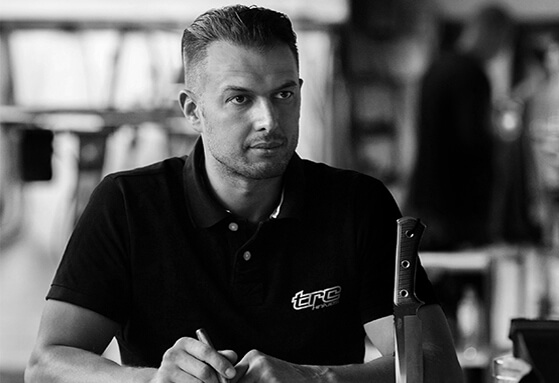 WORD OF A FOUNDER
I invite you to learn the story of your knife. Whenever you will take hold of the knife, the story will come back to you. And then you will be ready for anything life throws at you.
Andrius Tricius, founder and head designer at TRC Knives

At TRC Knives, we handcraft tough and awe-inspiring multifunctional knives, so that men can enjoy the rough pleasures of nature, and undertake any challenge the outdoors may present them with. Our "Tales of Men" collection of knives was inspired by the great men of history who elevated the concept of manhood to a whole new level. Each knife tells a different story of manhood and honor. Therefore, every TRC knife is not just a badass multi-purpose knife, but also an empowering talisman. Check out the "Tales of Men" collection.
TRC Knives was founded in 2010 by Andrius Tricius, a knife devotee from Lithuania. Employing extensive knowledge of metallurgy, ergonomics and design, Tricius and his team experiment relentlessly to come up with hardcore one-of-a-kind knife models. Only the highest quality materials are used at TRC Knives, such as the M390, Elmax, Vanadis 4 Extra. The range of products includes knives for bushcraft, hunting, tactical operations, apocalyptic survival, and every-day-carry.
"After developing a new knife prototype, I take it to bed and sleep holding the knife in my hand. I wake up in the morning knowing exactly what needs to be changed to improve on the prototype" – Andrius Tricius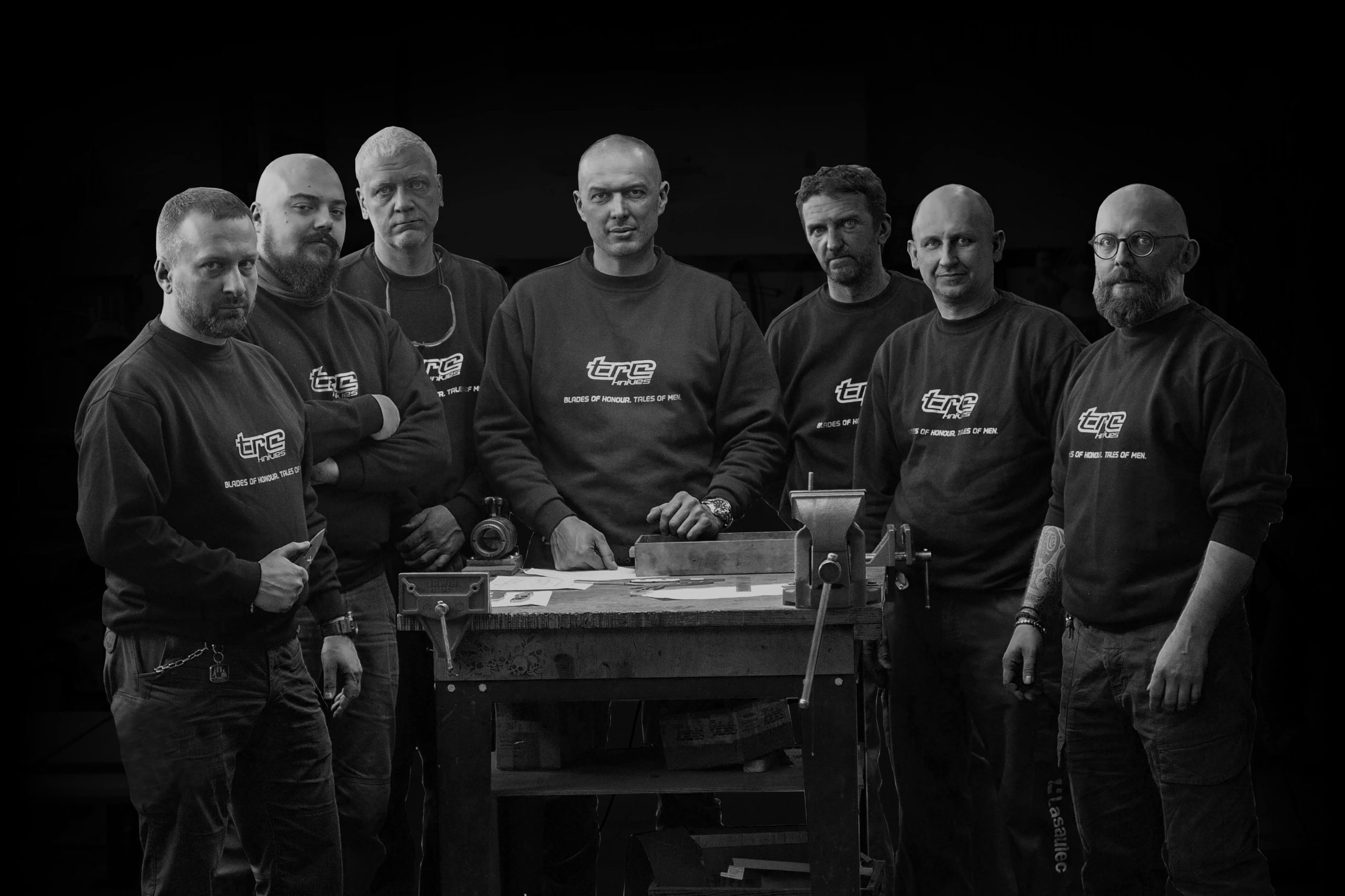 Kydex sheath for Classic Freedom from TRC Knives | Black. Optional original kydex holster for Classic Freedom
knife
made in TRC Knives workshop.
Sheath fits to each variation of Classic Freedom knife. The Classic Freedom  knife in the basic starter kit is equipped with a dangler leather scabbard that matches the original knife design. We offer the option of buying an
optional black kydex holster
for those who prefer more modern solutions. Holster will be an ideal solution for people who "do not save" their knives in the field and it happens to them at home to thoroughly clean their equipment. As we can guess with the material, we can avoid a greater risk of sniffing, emitting bad smells, etc., than in the case of a leather vagina, which is a natural material. The
original kydex holster
will also complement the
Classic Freedom
set for a collector who wants to have a knife with all the original equipment available.
Version of kydex in coyote colour suitable for Classic Freedom knife you will find HERE
.